ABOUT THE SLOWTURISM PROJECT IN THE EUROREGION NISA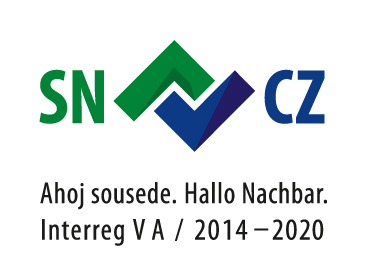 Project title: "Slow tourism in the Euroregion Neisse - linking culture with nature, 100266935"
Main objective of the project: Implementation of measures to make the border area accessible for green tourism. Reconstruction of Kittel House in the village of Pěnčín (information center, exhibition areas, traditional garden) and tourist attraction of the historic center in the city of Zittau including a joint presentation of the border area in the area of ??slow tourism.
Duration of the project: Start of project Projektbeginn / 25. 10. 2016
Project completion / Projektabschluss / 15.7.2019
The opening of the Kittel House is planned for the second half of the holidays in 2019.
The project is funded by the European Regional Development Fund (85%) under the Cooperation Program to Support Cross-Border Cooperation between the Czech Republic and the Free State of Saxony 2014-2020, the state budget of the Czech Republic (5%) and private sources (10%).
More about the project and its activities can be found here here… ►
Events Calendar
12/20/2018
The repairs to Kittel's house are completed. The reconstruction took place within the project Slow tourism in the Euroregion Neisse. Currently, exhibitions and exhibitions are being prepared and the occupancy permit proceeding is underway. It will be open in normal visitor traffic in the second half of the 2019 holiday season.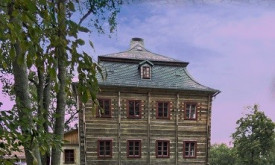 07/08/2019
The mysterious Dr. Kittel still ignites imagination, but above all it presents the life story of a real man who, with his own diligence, managed to capitalize on his talent, develop healing practices and natural experiences gained from his ancestors - village healers. In the museum you will see witch books.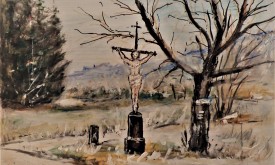 06/05/2018
Hamrštice - The old road led from ancient times from Turnov to Jablonec nad Nisou. Today, it is possible that countless vehicles do not drive, according to witnesses to the newly built roads, but also to enjoy the slow wandering through the region. We managed to open the view of the surrounding regions from Ještěd through Ralsko and Bezděz to the south, where two towers of the ruins of the Trosek castle and the unmistakable peak of Kozákov, up to the Krkonoše panorama in the east, win.